Our Cattle Raising Protocols
ALL NATURAL MEAT means that our cattle never receive hormones or preventative antibiotics, have not received medicinal antibiotics for at least one year, and they are not artificially modified.
FARM-TO-TABLE means that the beef sold in our stores comes from our cattle who lived their entire lives on a farm owned by or under contract to Pellestrina Farms LLC prior to being processed in a local USDA-inspected plant.  
100% VEGETARIAN DIET means the entire diet of our cattle is grass, hay, corn, and a protein supplement.  The minerals supplements they are fed contain no hormones, antibiotics, animal products, or animal by-products.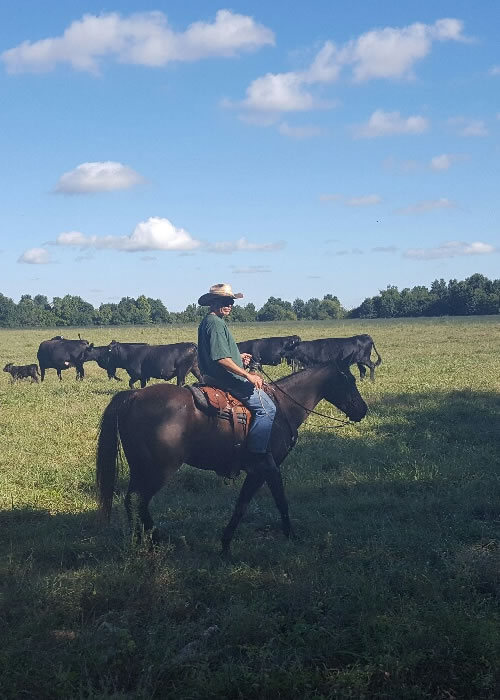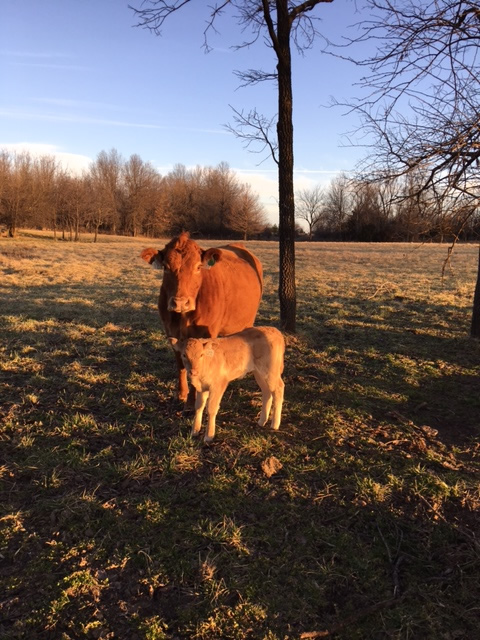 All of our Pied-X and Lim-X beef comes from calves born on and raised by Pellestrina Farms LLC, our farm operation, located in Jasper County, Missouri.  
Our cattle are raised under the following husbandry protocol:

No injection, implant, or ingestion of hormones of any kind;
No prophylactic antibiotics of any kind;
No antibiotic treatments within twelve (12) months of their processing date. A medication record is be kept for each animal that has received medications;
No feeding of any animal by-products of any kind;
No feeding of ionospheres of any kind (i.e., no feed efficiency and body weight gain supplements such as Rumensin and Bovatec);
No feedlot confinement.

All beef sold in our stores comes from animals that spend their entire lives under the care of Pellestrina Farms LLC.
Our Piedmontese bulls possess two inactive myostatin allele mutations, which produces our PIED-X cattle.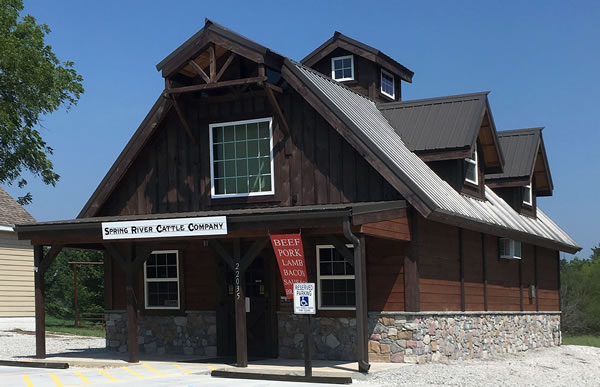 STORE HOURS
Friday & Saturday
10:00 AM – 6:00 PM
Sunday
 Noon – 6:00 PM
 Monday thru Thursday the Oronogo store is closed.
 
ADDRESS
22035 Maverick Road
Oronogo, MO 64855
DIRECTIONS
Highway D at Maverick; 1 mile north of Christ Church of Oronogo; 7 miles north of the Praying Hands Memorial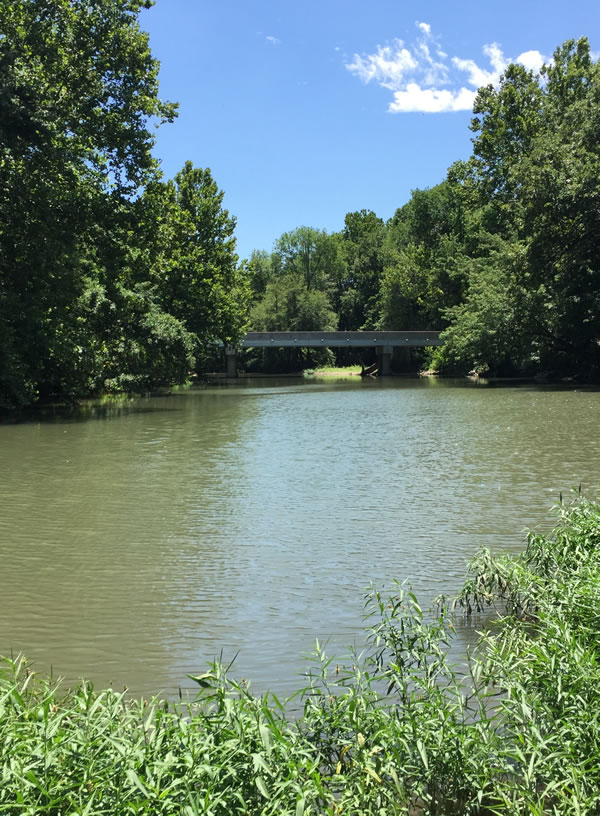 The spring river by our oronogo store
STORE HOURS
Friday & Saturday
10:00 AM – 6:00 PM
Sunday, Wednesday & Thursday
Noon – 6:00 PM
 Monday & Tuesday the Carthage store is closed.
 
ADDRESS
912 West Central
Carthage, MO 64836
DIRECTIONS
0.6 miles east of U.S. 49 on West Central Avenue