Our Cattle
The beef from our 100% vegetarian diet Piedmontese and Limousin cattle is extremely tender and flavorful while being leaner and healthier than feedlot beef.
All of our Piedmontese (Pied-X) and Limousin (Lim-X) production cattle are born on our farm, are grass fed, and are corn finished. They are raised hormone-free, are not fed medicated minerals, and eat a 100% vegetarian diet of grass, hay, corn, and a protein supplement. We grow the grass, virtually all of the hay, and the corn too! Click here to read our protocols for raising our cattle.
Most of the beef sold in the U.S. is Angus, Hereford, or Charolais. These are the breeds that are most frequently purchased by the feedlots, resold to the large beef processors, and then resold to your local supermarket.
Some ranchers sell grass-fed Angus, Hereford, Charolais, or other common cattle directly to consumers. Although generally considered to be healthier to eat, beef from these grass-fed breeds is typically found to be tougher and less flavorful than the feedlot beef because of the lack of marbling.
The key to tender and flavorful grass-fed beef lies with the choice of breeds.  Our Pied-X beef comes from a cross of a Piedmontese bull and a cow that is typically Limousin, Angus, or a Lim/Angus mix.  
The Piedmontese breed developed naturally in the Piedmont area of Northern Italy, and has a unique genetic trait that results in beef with much lower fat and calories than traditional beef.  Crossing-breeding Piedmontese bulls with non-Piedmontese cows results in grass-fed beef that is remarkably more tender and tasty than beef from common grass-fed cattle while being much lower in fat and calories than beef from feedlot cattle.  Many people have concluded that Pied-X steaks are the most wonderful steaks you will find!    
Our Lim-X beef comes from breeding with a Limousin bull instead of a Piedmontese bull.  The Limousin breed is a large beefy breed that developed in France.  This beef tends to be more tender than the beef from traditional cattle breeds.  Try our Lim-X meats if you want more marbling in your meat than you get with a Pied-X cut.  The Lim-X is a great meat product!
Our on-farm store also sells locally raised pork and lamb. As with our beef, our pork and lamb products are farm-to-table, hormone-free, and eat a 100% vegetarian diet. You have got to try our meaty baby back ribs. If you like your BBQ'd ribs to have meat on the bone then these are for you! Be hungry!
Our products are only available at our Spring River Cattle Company store located on our farm in Oronogo, and at our satellite store located in Carthage, MO.   We do not presently sell products online.  Come visit us.  We would love to meet you!
The Oronogo store is located at 22035 Maverick Road.  That's Highway D at Maverick Road (near Quaker Mill), just 1 mile north of Christ's Church of Oronogo, and just 7 miles north of the Praying Hands Memorial in Webb City. 
The Carthage store is located at 912 W Central Avenue.
Piedmontese Beef is Leaner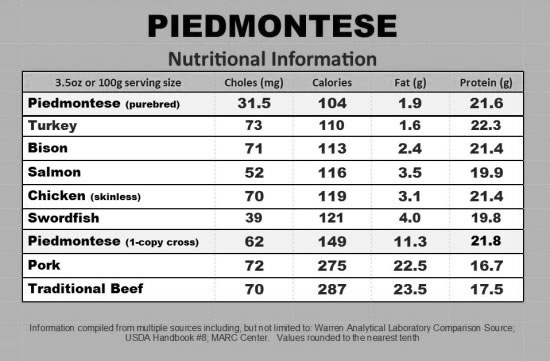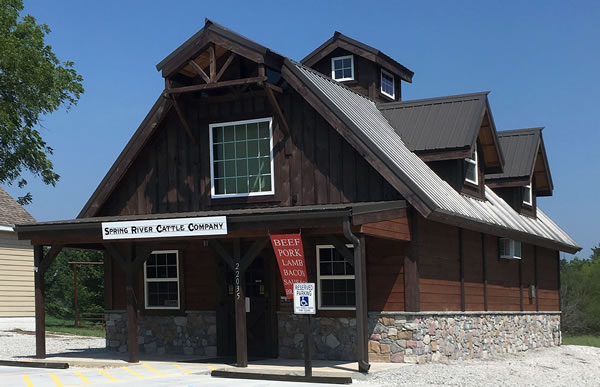 RETAIL STORE HOURS
Friday - Sunday:  Noon – 6:00 PM
ADDRESS
22035 Maverick Road
Oronogo, MO 64855
DIRECTIONS
Highway D at Maverick; 1 mile north of Christ Church of Oronogo; 7 miles north of the Praying Hands Memorial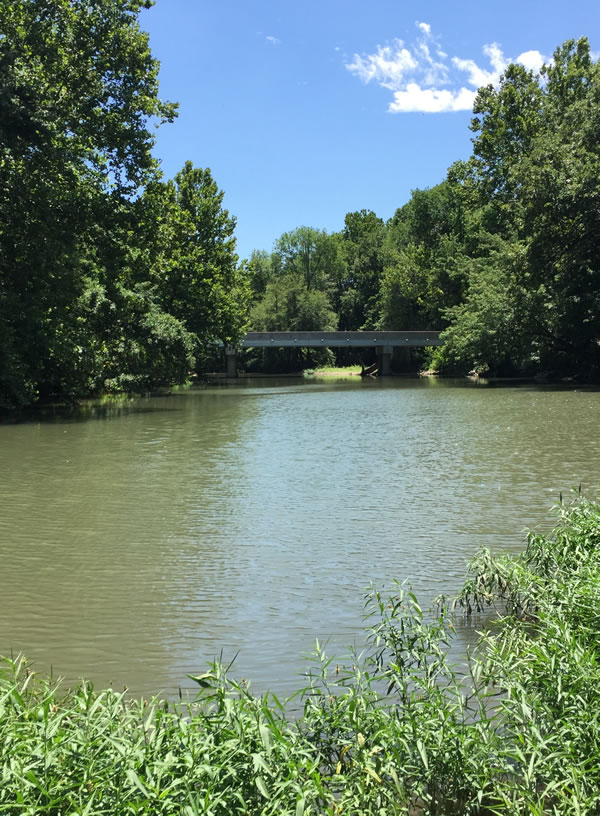 The spring river by our oronogo store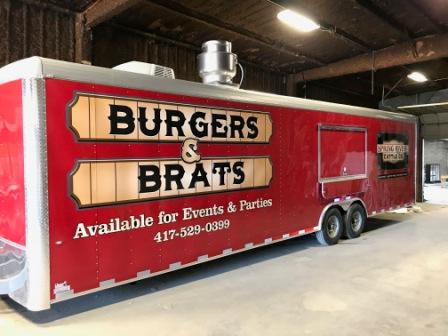 FOOD TRAILER & RETAIL STORE HOURS
Daily:  Noon – 6:00 PM
ADDRESS
912 West Central
Carthage, MO 64836
DIRECTIONS
0.6 miles east of U.S. 49 on West Central Avenue